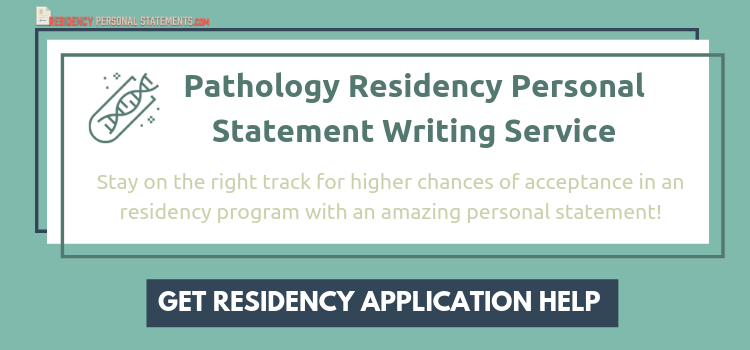 Importance of Your Pathology Personal Statement
The pathology residency personal statement is your chance to sell yourself to the committee. It will help you to stand out from the competition, especially if you write it uniquely. The personal statement does not need to be detailed because only those that are essential should be included. Whether you write pathology or oncology residency personal statement, make it original.
Get Inspired by Professionally Written Pathology Personal Statement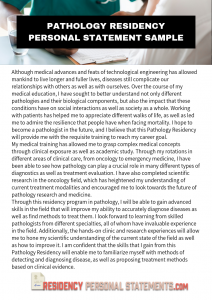 Get a Pathology Personal Statement Tailored to My Specific Needs
Length of Pathology Residency Personal Statement
If you are applying for pathology residency programs, it is your duty to meet the length requirements.
If the top pathology residency programs do not specify the page limit, be sure to make it stand out. In your introduction, it should not be longer than one to two sentences and ensure that it is relevant and intriguing to get the attention of your readers.
In your conclusion, just skip those obvious and useless conclusions such as "Given all the details, I think your program is the best and perfect". This is not a good conclusion that you want your readers to read. The rest of your essay can be about the technical stuff of research or courses. Do not bore your readers by using words that they do not understand as well.
Finally, if you have done these things, and your personal statement is still more than 1,200 words, then get rid of the unnecessary details. However, if the program does not require any page limit, then 1,200 words length is just fine.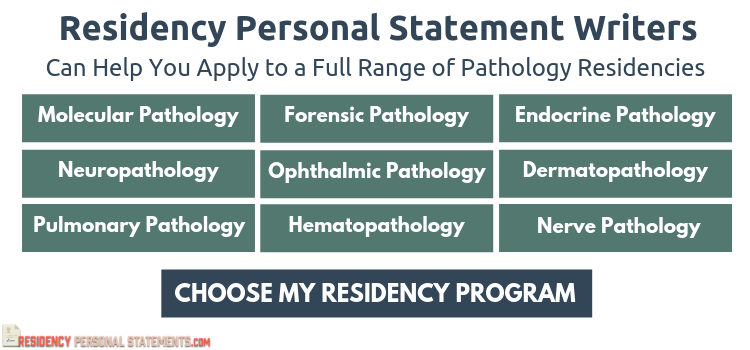 Top Pathology Residency Programs: How to Write the Best Personal Statement
Whether you are applying for anatomic pathology, forensic pathology or any pathology programs, then make sure to know how to write an effective personal statement that makes you different from other applicants.
Bear in mind that the essay is your opportunity to display your unique story and to convince the selectors that you are the best among all applicants.
How Do You Start Writing a Pathology Personal Statement?
---
---
In writing the clinical pathology personal statement, you can begin by brainstorming. You can also ask yourself some questions.
Why do you want to become a pathologist?
What qualities do you possess to become a good pathologist?
What experiences can you share that changed the way you see pathology?
Why do you want to become a part of the field?
Why is pathology the only choice for you?
What challenges or hardships you overcame to get to this point?
Setting the Tone
---
---
Your neurology residency personal statement or clinical pathology residency personal statement should mirror your voice and personality.
It is essential to be transparent and honest as much as possible. Make sure that readers will know the person that you really are. Always take note that the essay is your chance to show your love, drive and passion for pathology, so you need to be yourself all the time.

Applying the Proper Clinical Pathology Residency Personal Statement Format
---
---
It is important to capture the attention of your readers from the time that they set their eyes on your paper.
When you are writing your opening paragraph, you need to tell a story. In telling your own story, you need to be descriptive and creative in writing it.
You also need to remember to tie your opening to your closing paragraphs. Be sure that all main points are being seen in your essay. If you want to be at the top of the interview list, then give your readers something that they want to learn about you.
Making it Personal
---
---
This is your time to sell yourself, so you need to write what makes you "you".
In your anatomic pathology residency personal statement, you need to write about your skills, accomplishments or special talents that you want them to know.
You might want to mention an experience or a moment that connects you to the profession. If you have one, then make it like a shining star. Finally, do not forget to write about the ways that helped you reach where you are today.
Doing the Final Anatomic Pathology Residency Essay Editing
---
---
Do not forget to proofread your document. The personal statement should be concise and clear. Be sure that your personal statement is grammatically correct as well. Have a family member, friend, professor or sibling to read your essay. Ask them if they understand your message and if your story is clear. Finally, ask them about some improvements to apply in your essay. You're only getting suggestions though as the final decision is yours.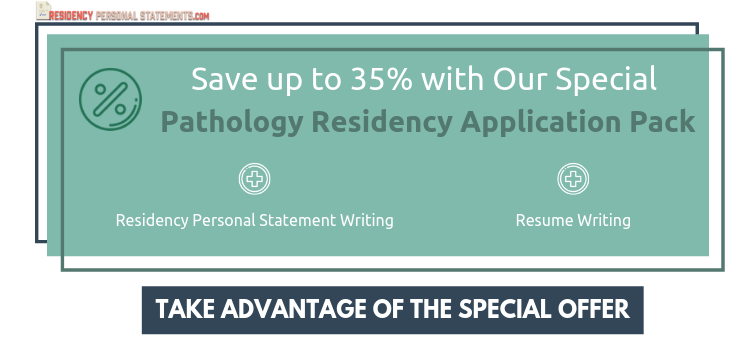 Application Process for the Best Pathology Residency Programs
All the applicants must be submitted to the ERAS.
The deadline for submission of applications is stated on the site's page.
Applicants also need some documents in their application, which include letters from the department of chair medicine, letters of recommendation (it can come from any faculty department), one-year clinical experience with supporting letters and J1 visas.
Note: It is essential to check the website of the program you want to apply to know if there are additional requirements, or if there are steps that you need to do in submitting your application.
It is also important to visit the website of the program because there are instances that they change some parts of the application process and deadlines. You need to be aware of the changes for the updates and apply it in your application.
List of Best Pathology Programs
Aside from knowing the best pathology programs, discovering the top pathology residency rankings will help you in choosing. Here are some of the best schools to choose from,
Writing a personal statement is not easy because there are things to follow on the structure, format and instructions. That is why you need to spend some time in researching about the school and checking their site for the official instructions that you have to comply to when writing the essay.
Did you learn something from these tips in writing the pathology residency personal statement? Start writing today!