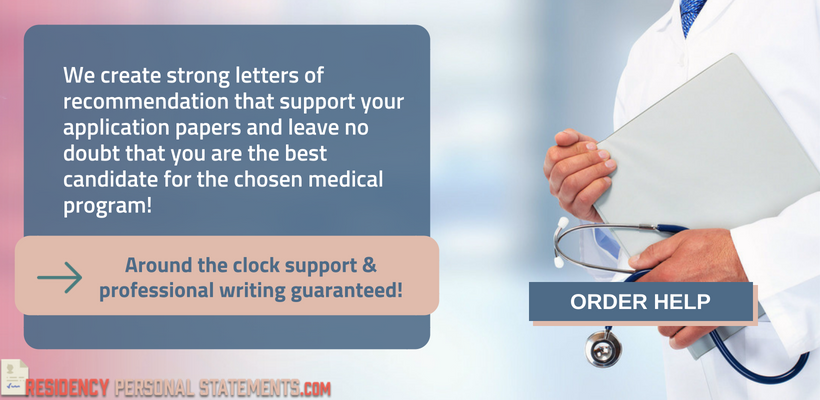 Small things such as ERAS personal statement word limit or letters of recommendation have the power to break or make your residency application. If you want to convince the selectors, you can read a medical residency letter of recommendation sample to get ideas. The LoR is one of the essential factors in reviewing your application, so you have to make sure that you are writing an impressive LoR for medical school.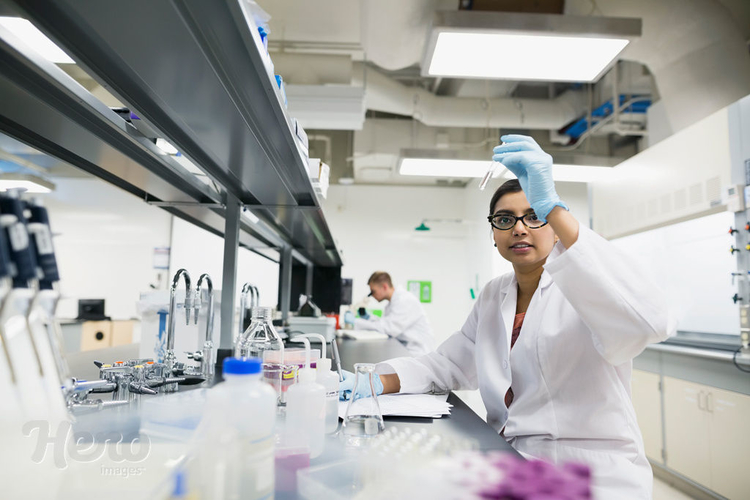 Letter of Recommendation Medical Residency
Writing a letter of recommendation for medical residency is not easy because you need to give the person enough time to write the letter. You need to give him sufficient time to think what your best traits are. The fact is that the strongest letters of recommendation for medical residency are:
⇒ Recent: Within 1 year of application
⇒ From United States clinical experience, or USCE: They are hands on working with patients completed in a US medical environment. For applicants who do not have USCE, it is okay to get letters of recommendations for medical residency or observership application letter.
⇒ Specialty specific: These letters of recommendations state the applicant's ability in a certain medical specialty.
⇒ Candidate types: Preparing for a letter of recommendation medical residency differs from one application to another. Most of the applicants fit into 1 of the 3 candidate types:
⇒ Both the 3rd of 4th-year medical students: They are considered to be people who are practitioners within their specialty. They ask a letter as soon as possible to give the author much time to know them.
⇒ First-time applicants or recent graduates: Think carefully of the people you have worked with in the past years. It is a good idea to list them. You do not need to ask your supervisor because you can ask anyone who has worked with and know you.
⇒ Re-applicants and older candidates: If you have been in the field for a few years, it is advisable to get some extra clinical experience to ensure you will get an up-to-date letter of recommendation. You can do fresh rotations through Externships, sub-Externships or observerships.
If you already know what the letter's author will write in the letter, it is better if you will integrate it in your personal statement to make your essay and letter stronger, but be sure to use a great personal statement structure.

Types of Letters of Recommendation
Here is an overview of every type of residency letter of recommendation along with details on who uses them.
⇒ Academic recommendation letters: This type of recommendation letter is used by students during the admission process. In the admission process, some schools-graduate and undergraduate like to see at least two or three recommendation letter for every applicant. The letter of recommendation gives the admission committee with details that may or may not be found in the student application, which includes work achievements, academic achievements, personal details and character references.
⇒ Students can request recommendations from: Principals, former teachers, coaches or deans who know them well and are familiar with the extracurricular activities or academic experience that they have. Other recommenders include community leaders, employers, mentors or leaders.
⇒ Employment recommendations: This letter of recommendation type is used by people who are trying to get a new job. The recommendation letter can be put on a site together with a resume. It is being used as part of the applicant's portfolio. Some employers ask candidates to submit at least three career references, which means you can gain an edge over other applicants if you have at least three letters of recommendation.
⇒ The employment recommendation letter: This one includes details about job performance, personal accomplishments, work ethic and employment history. The letter is written by a direct supervisor or a current or former employer. For job applicants who do not have formal work experience, they can get a letter of recommendation from volunteer organizations or community organizations.
⇒ Character references: Character references or recommendations are used for legal situations, accommodations, child adoption and other similar situations. Almost everyone needs this type of letter of recommendation. The letter is often written by property owners, former employers, doctors, acquaintances, neighbors, business associates and others.
⇒ Faculty letters of recommendation: In this type, you need to get at least two academic evaluations from professors who have taught you in seminars, research, formal lecture or independent study. One letter should at least come from engineering or science professor. Make sure that you do not include any letters coming from teaching assistance personnel.
⇒ Volunteer, internship, research or any work-related letters: The evaluation should come from an administrative advisor, director of a project or faculty sponsor. Your author can write about research, volunteer, internship or any work-related. They can also write about a summer job or clinical internship.
Elements of LoR for Medical School
Writing the letter of recommendation for medical residency has elements that authors or writers need to follow.
⇒ Date, place, and salutation: The writer should write the date when the letter is written together with the city and salutation. In some instances, the university admission team gives the name of the person to whom the letter should be sent. With that, the LoR should be addressed to him.
⇒ Referee introduction: This is where you need to introduce yourself and start recommending the person who asked you to write the letter of recommendation.
⇒ Professional or academic achievements: This is where you need to describe the professional as well as academic achievements of the person you are recommending.
⇒ Concluding paragraph: This is the formal conclusion of the letter.
⇒ Signature: Your signature should be displayed together with your complete name and your designation as the letter referee of the applicant.
Note: Make sure to include all the elements of LoR whenever you write so that it will look professional.
If you are curious on how the LoR looks like, you can check out medical residency letter of recommendation sample online. It will help you to get ideas on how letter authors or writers write a recommendation letter. Lastly, whenever you asked for a letter of recommendation, be sure that the person knows you well. He should know your personal and academic achievements. Do not forget to ask in advance so that the writer will have enough time writing your recommendation letter.
Learn more from a good medical residency letter of recommendation sample today!